Globonex is a global team of innovative, insightful and collaborative experts who deliver creative, meaningful and, above all, sustainable results and we see each project through to completion.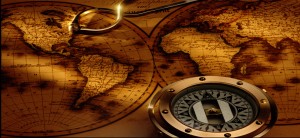 By daring to challenge conventional thinking, we create customized approaches, rightly suited to our clients' challenges, which help them achieve both immediate and long-term business objectives. With deep expertise across a wide range of global industries, and a proud legacy of collaboration, we pride ourselves on delivering great outcomes for every one of our clients.
We believe, above all else, that by doing good, we will do well for our clients, ourselves and our community. We do this with passion for people, ideas and the world in which we live.
Globonex works closely with clients to create and deliver essential advantage. We bring foresight and knowledge, deep functional expertise, and a practical approach to build capabilities and deliver real impact.
Globonex has always been known for foresight and impact. We strive for our deep industry and functional expertise across public and private sectors.